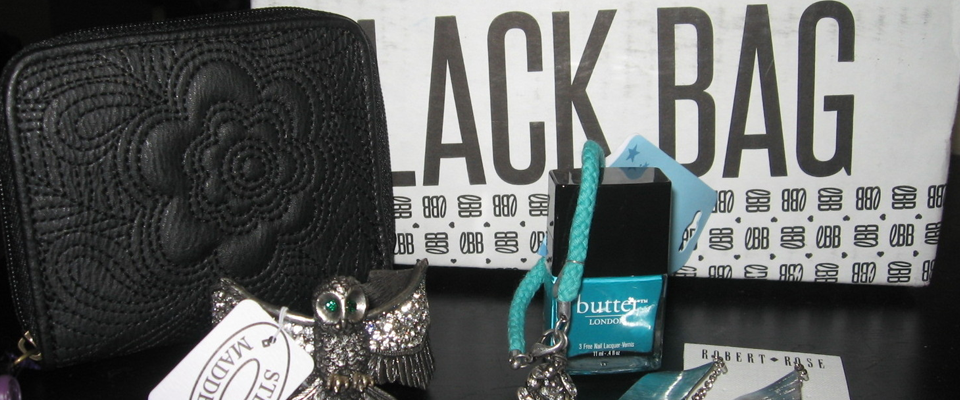 Fuko-What? | Fukubukuro is a traditional Japanese New Year's Day custom where merchants empty out old inventory by grouping unknown random content in grab grab bags and sell them off at a discount. In Japan, this tradition allows vendors to deal with superstitions that one should start the new year off clean. Once the grab bags are purchased, customers group together a trade unwanted items creating the best possible selection. However, this same tradition has adapted by Dan Murillo, Sasha Siddhartha, and David Weissman has a new take on blind buying. Key to their business, Little Black Bag, is the trading network that occurs post-purchase, incorporating basic game theory to augment the purchase experience. It's this additional element that drives the unique user interface and experience for LBB shoppers.
Adapting Traditions | The user experience starts with a style quiz, built upon an elaborate algorithm as to categorize potential customer preferences. This is saved in your user account. The difference between Fukubukuro and Little Black Bag is the customer's ability to choose a single item to include in the bag. The rest is left to the will of the computer.
Barter and Trade | When I shop with my female friends, there is a certain adamance around finding those deals. It's this primal instinct to get the most of our money that the community trading element of LBB takes advantage of. Depending on the price of that initial chosen item, a certain number of days are provided to barter and trade. It's this variable in the shopping experience that brings customers back time and time again. The ability to increase bag value provides the customer with a sense of buying power that can't be found elsewhere. All the while, the algorithms that essentially run the site are watching patiently calculating what the customer values, evaluating accepted trades, but more importantly, those rejected.