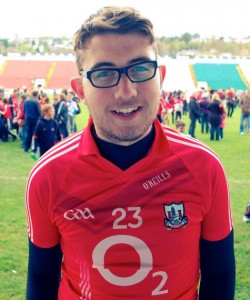 About the Blog | A lot of TED Talks emphasize the creation of good habits as a cornerstone to success. I've always agreed with this, but didn't give it a chance. Now that I'm at the end of my business degree and am about to start my career in strategic marketing with a leading telecommunications company in Toronto, I figured it was a good time to start building these habits. This blog is a linkage between my "That's cool" moments, and my marketing and branding experience.
About the Blogger | Outside of school, I've worked in marketing capacities in eight different industries as diverse as craft brewing and e-publishing. I've had the opportunity to start my own web design business, and I'm a huge supporter of the Munster Rugby. I'm a self-diagnosed foodie, and absolutely love finding new food & drink experiences around the city of Toronto. Take a look around, but focus on the content. These first few months are more about writing and finding my niche than they are about site design.
Reach Out | I encourage you to send me your thoughts and opinions on my work, or invite me to events in your area of the city. I'm open-minded and am always looking for a new marketing trend or idea to deconstruct. Email me at jamespdemp@gmail.com.

Cheers,  James